Wales will go into a "short, sharp" national lockdown from Friday until Monday, 9 November. People will be told to stay at home, while pubs, restaurants, and non-essential shops will shut. Primary schools will reopen after the half-term break, but only Years 7 and 8 in secondary schools will return at that time under new "firebreak" rules.
Gatherings indoors and outdoors with people not in your household will also be banned. Leisure businesses, community centers, libraries, and recycling centers will shut. Places of worship will be closed for normal services, except for funerals and weddings.
The announcement follows rising case numbers in Wales and increasing hospital admissions, and replaces the 17 local lockdowns that had been in place. Figures now stand at 130 coronavirus cases per 100,000 over seven days – there were 4,127 cases recorded between 9 and 15 October.
First Minister Mark Drakeford said the "time-limited 'firebreak'" will be "a short, sharp, shock to turn back the clock, slow down the virus and buy us more time".Halloween and Bonfire Night gatherings will not be allowed under the restrictions, which begin on Friday at 18:00 BST.
But there will be an exception for small Remembrance Sunday commemoration services on 8 November.
Universities in Wales will continue to provide "a blend of in-person and online learning".If students have reading weeks or half-term they will also need to stay at home in their university accommodation, the first minister said. The Welsh Government has provided a package of almost £300m to support businesses.
What are the rules?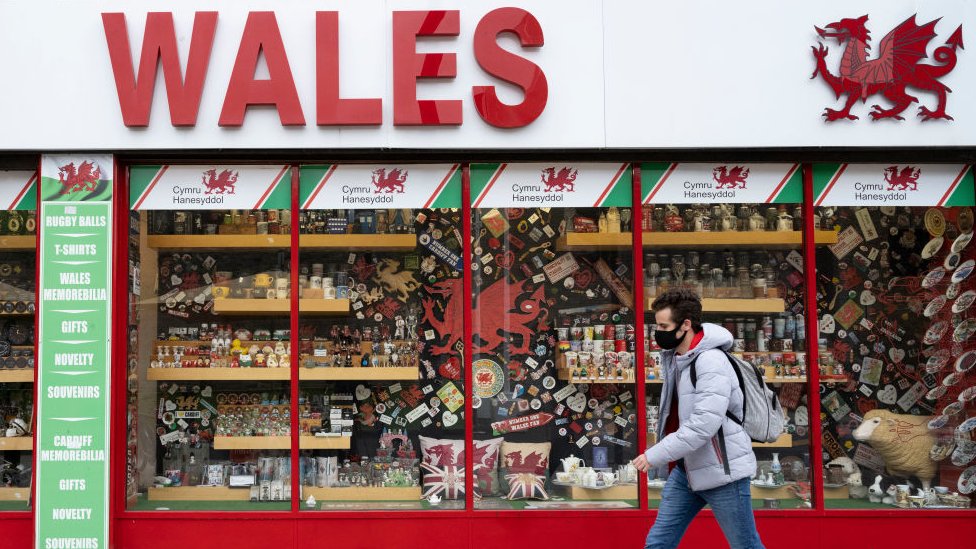 The rules will be similar to the lockdown in March:
People will have to stay at home except for very limited reasons, such as exercise
People must work from home where they can
People must not visit other households or meet other people they do not live with either indoors and outdoors
All non-food retail will shut, and cafes, restaurants and pubs will close unless they provide delivery or takeaways
Hotels, hairdressers and beauticians will have to shut
Adults living alone or single parents will be able to join with one other household for support from anywhere in Wales.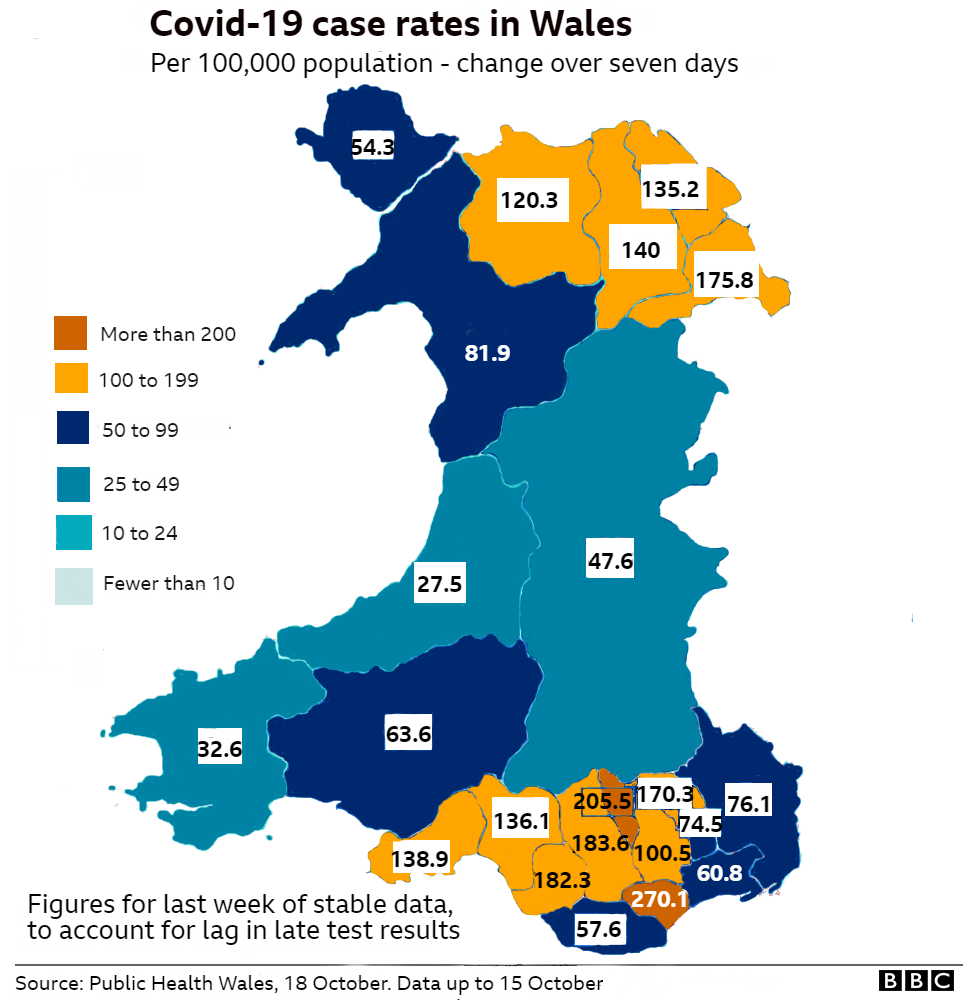 Why a national lockdown?
At Monday's Welsh Government press conference Mr Drakeford said a national lockdown was needed "partly because the gap between those parts of Wales where we have not needed local lockdowns, and local lockdown areas have been narrowing."
Mr. Drakeford said now there "has to be an effort in which every single person and every single part of Wales makes a contribution". He said he made Monday's announcement with "a heavy heart".
"We all want to see an end to this pandemic and our lives returned to us. Unfortunately, we do not yet have a vaccine, which will allow us to do that.
"So this is our best chance of regaining control of the virus and avoiding a much-longer – and damaging – national lockdown.
Related:
Driving while high: Six years' jail, RM11K fine for woman who killed Navy officer in accident